All integrated epay users will be required to import new product lines upon release.
ClickPOS have created a master database that will allow you to import your desired products that will automatically link to epays activation servers. These lists are specific to your agreement and you can only access and import products you are authorised to sell.
Note: When importing epay products, ClickPOS will not allow you to select the category and will import epay's default category. Any category changes can be performed once the product has been imported correctly.
To import a new product.
Navigate to Stock > Product Maintain
Select Search
Tick 'Include Products from Supplier Alliance'
Select supplier 'ePay'
Click 'Search'
Results will now appear
Scroll down until you see the supplier alliance list
Locate the product you wish to import
Click the product barcode to import the product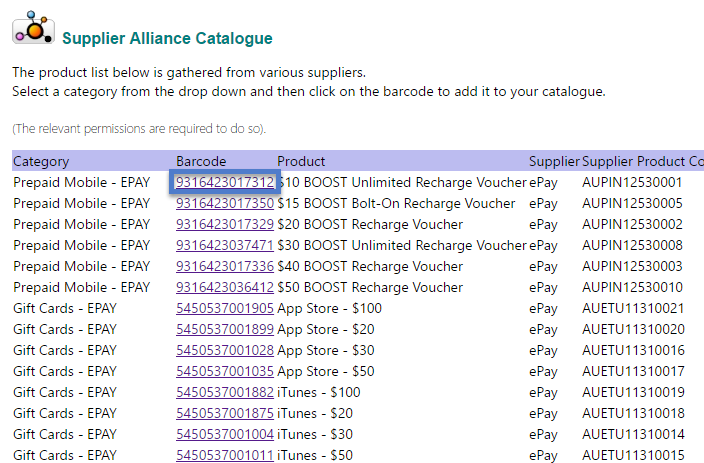 You may now sell the imported product