ClickPOS Print Manager licenses are issued based on a set quantity which is preallocated by ClickPOS to their users.
It is necessary from time to time to remove the registration on one PC to place on another. 
This is 100% allowed providing it will be used on another PC using ClickPOS.
De-Registering Steps
1. Open ClickPOS Print Manager. ClickPOS Print Manager Icon is located within the system tray near the time in the lower right area of your desktop.

2. Select De-Register License on the License Information tab
3. Enter credentials previously used to register
Note: This is your ClickPOS login details.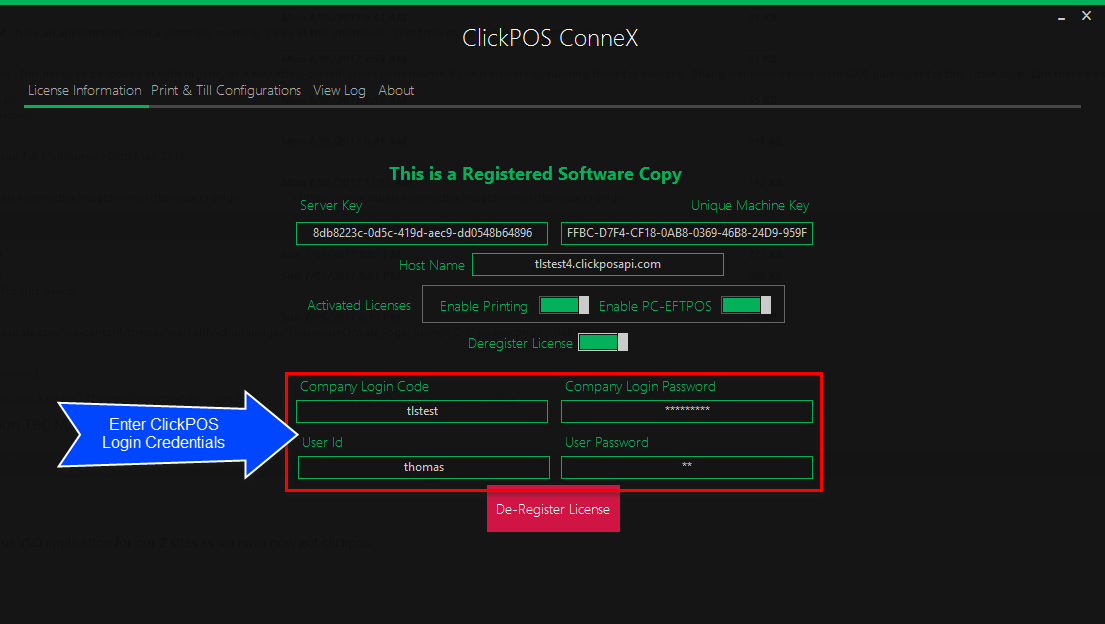 4. Click De-Register License.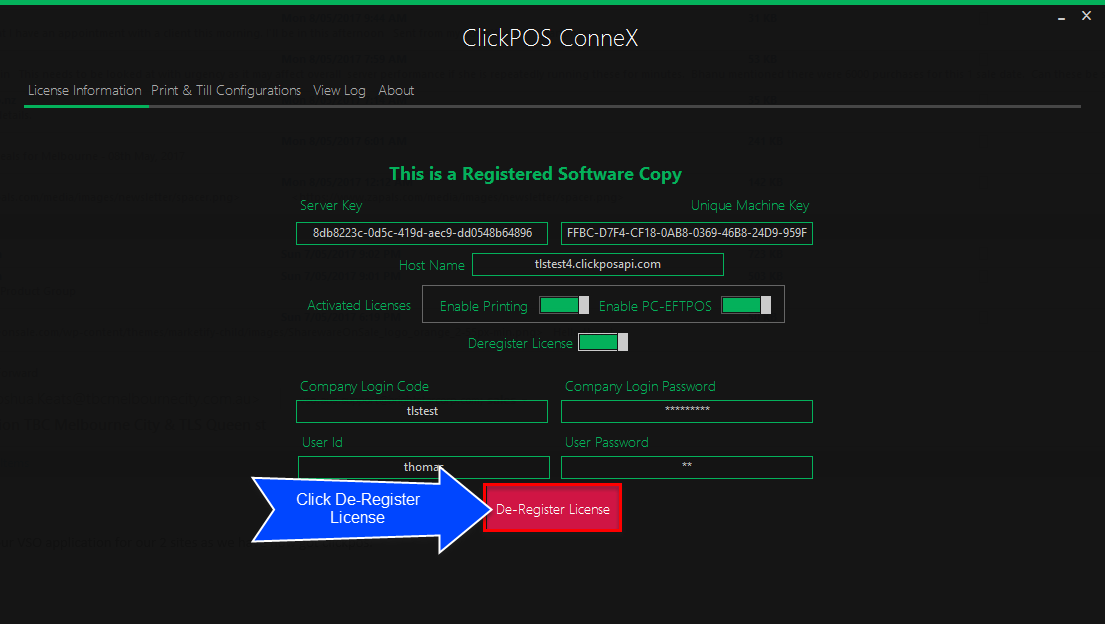 5. Click 'Yes' on the continue dialog when prompt

5. Complete. Click OK to finalise

Note: You will be required to register CP ConneX again if you plan on using it again on the same PC in the future.