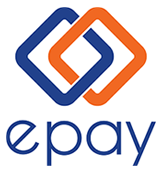 Important: Please read this complete page
General Information
You will be required to perform minimal steps when establishing epay integration with ClickPOS.
Setup is broken into two simple categories which revolve purely around the printer that you own and plan on using with epay for ClickPOS
Epson TM Series Legacy Printer or Epson TM Series Intelligent Printer
Click here for a list of compatible printers to better determine if your current printer is supported and whether it's a legacy or intelligent printer.
Quick Steps
1. Complete and submit relevant application forms
Ensure that you complete both the epay and the ClickPOS application forms correctly and submit in accordance.
2. Receive approval from epay
epay will contact you once your application has been approved. epay will also notify ClickPOS of your approval. This will speed up your establishment process.
3. Contact epay requesting a list of your commission rates
ClickPOS will not be able to access any commission-able income on your behalf due to privacy agreements set in place by epay and their suppliers.
Instead you will be required to contact epay requesting a list of your commission rates on all products. This is known as an APN report. This information can then be used to populate a purchase price respectively offering accurate profit.
epay customer service email: epayhelpdesk@epayaust.com.au
Email subject: APN report required
Option 1: Calculate your own purchase price value and apply to products manually once ClickPOS has uploaded the relevant sheet.
Option 2: Send the commission sheet through to ClickPOS support (help@clickpos.com) which can then be uploaded and calculated on your behalf. Ensure you note in the email your login code so that we can effectively line it up correctly.
Please Note: epay do not offer a global commission rate to all resellers. Resellers have the ability to negotiate a higher commission rate on products/services sold more frequently.
4. ClickPOS to upload specific epay products list
This step will be performed on you behalf by ClickPOS due to stringent limitations on the products that can be sold by your specific industry and/or carrier where applicable.
GST will be populated in accordance where necessary. Please contact ClickPOS support if you would like more information on how GST is calculated for epay products.
Important: Your existing epay products will be removed entirely from your product list upon completion of this step.
5. ClickPOS to map products to speed sale buttons on your sale screen
This at the current stage will be mapped on your behalf by ClickPOS. Placement, sorting and colour schemes can be customised by yourself once establishment has been finalised and the solution is 100% working.
6. Await establishment confirmation from ClickPOS
We will contact you either by email or telephone once everything has been established and your connection to epays servers have been tested and finalised.
7. Download/unzip epay logo pack to the required location on your PC
Important: This is only applicable to Legacy printing 'OPOS' users. Intelligent printing clients will automatically generate images from our image webstore.
Steps for Epson OPOS logo installation
Download 'EPAY_IMAGES.zip'
Double click 'EPAY_IMAGES.zip' which will open the zip file using your default archiving tool
Unzip/Extract the EPAY_IMAGES folder to your desktop
Right click the EPAY_IMAGES folder selecting 'Cut'
Open windows explorer and navigate to C:\
Right click in the white space selecting 'Paste'
Verify EPAY_IMAGES folder resides on the C:\ (Address will now be C:\EPAY_IMAGES\)
Complete
7. Map (or remap) newly created categories for integrated accounting
There has been new categories created for epay and their product differentials to better group. In turn these require mapping to your existing chart of accounts in Xero or MYOB for integration purpose.
Please contact ClickPOS support before considering to change or modify the categories we have designated for this integration. There is some key indicators that link to epay that must remain in order for the integration to work seamlessly.
8. Make sales :)