Zero Out Remuneration Process
Please note the below step will be required only if you have opted for "option 2" from the ELF process guide.
Below steps will zero out the remunerations that are projected on the reporting side for any refunded items.
Maintain > Tariff Plan > Reconcile Revenue > Search by IMEI, Mobile Number or Invoice Number.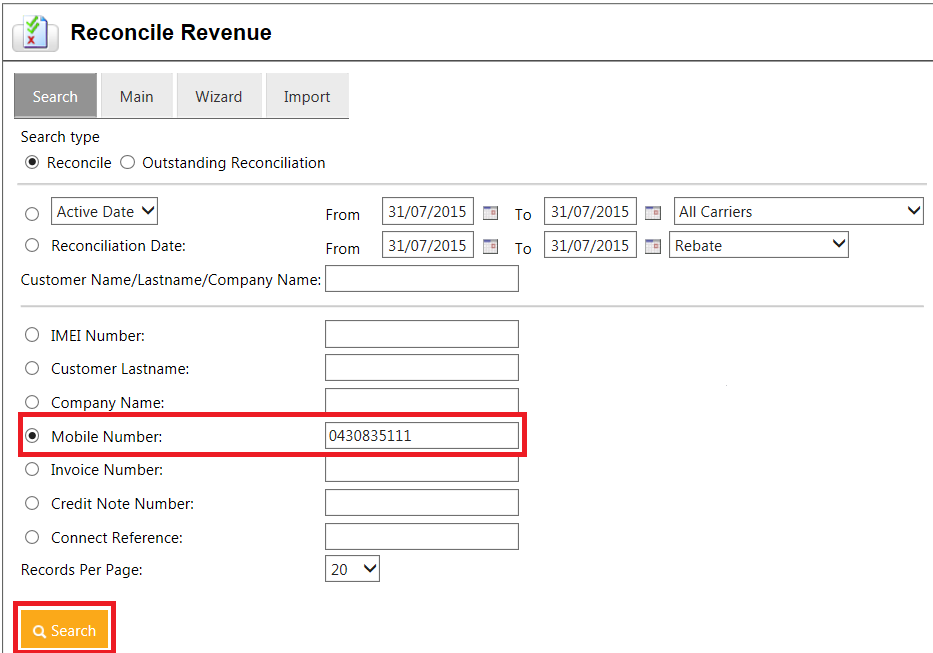 To get to the most appropriate result we suggest using Mobile Number as the search criteria > Search
Click on each invoice number associated with the faulty IMEI

Zero out any remuneration in Expected Amount and Received Amount.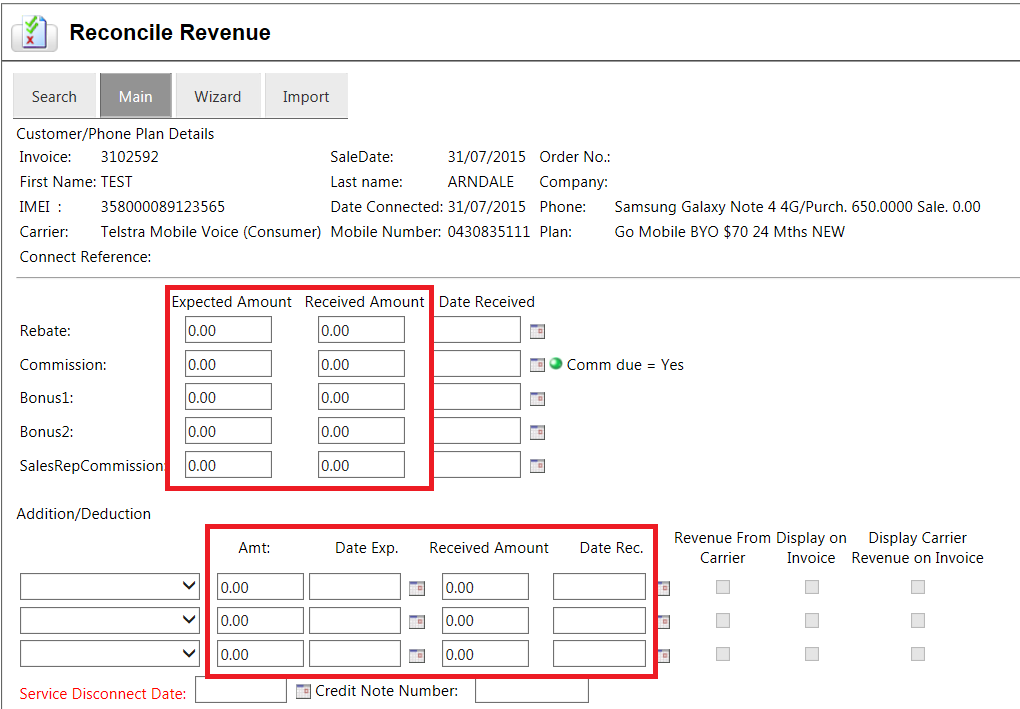 All Done!