Subject
Batch Plan Sale (NO IMEI)
Target Screen
       Sale > Sell Product > Phone Tab
Target Audience
       All Sales Staff & Administration
Target Industry
       Telecommunications (Global)
Permission
Permisson 1.11.240 Phone-Allow Batch Plan Sale must be enabled to do batch sales. 
Overview
This exciting feature will eliminate the need to repeat the same process when selling many of the same plan to the same customer.
Business Centre and Enterprise level resellers will highly benefit in time vs money saving.
Instructions
Proceed to the sale screen
Enter a new or select existing customer

Proceed to the 'Phone Tab'

Select the required plan using the provided filters

Select the relevant 'Contract Only' option in the 'Phone Type' selection box

Click Search to verify plan and contract type match
Enter additional info (if prompted)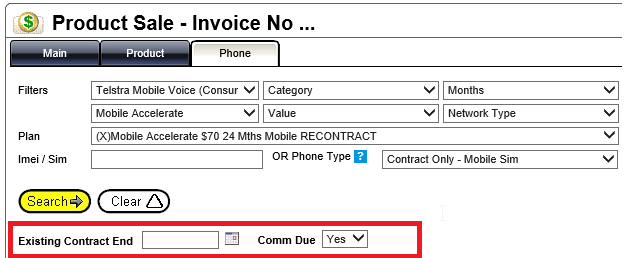 Enter 'Con Ref' now if the connection reference is the same for all services
Adjust dates if required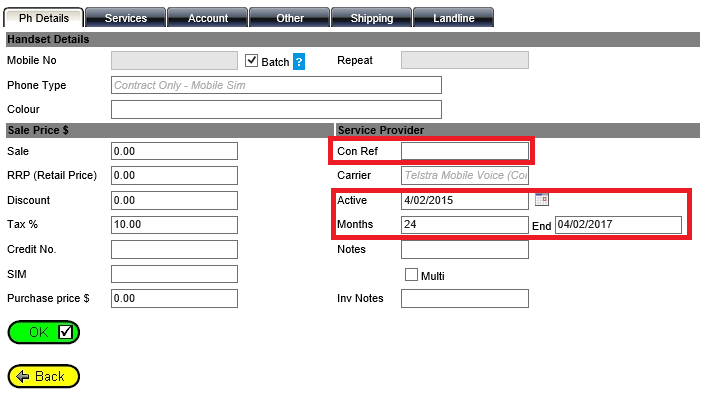 Click OK
Enter all the service numbers
Enter the optional Con Ref (if not previously entered or different)
Enter any relevant notes
Click 'Check'
If all results are expected then click 'Add All'
Tick Individual records and click 'ADD' If you only want to commit to certain records 

Click complete to commit the selected records to the invoice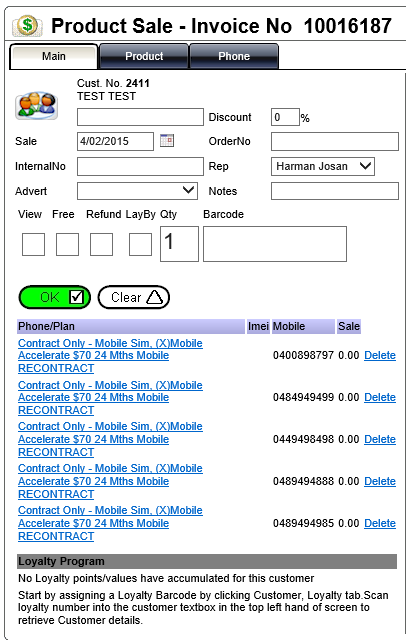 Related Articles
Basic Phone Sale
Batch Plan Sale (IMEI)
Adding Customers to Invoices