Overview

This article shows you how to print all or selected Staff ID cards.


Staff Identification Cards (Staff IDs) are printable barcodes containing user identification for tracking access details by user. The IDs makes the login process quicker, as it eliminates manual typing of User name and Password entries. The ID's are used in the following sections of ClickPOS.
1. Login page of ClickPOS.
2. Timesheet to clock on and off
3. Sale screen, scan to make a new sale.

These codes are generated into an ID card format that can be easily printed and placed into protective sleeves and attached to lanyards, retractable clips, etc.
_____________________________________________________________________
Which Barcode to print.
ClickPOS supports two types of barcode readers, vertical barcode readers and QR code readers (QR code is new technology which also supports vertical reading).
Please check the type of barcode reader you have purchased and pritn accordingly. Below are examples of barcodes
| | |
| --- | --- |
| QR Code (Read by new 2D scanners) | Vertical Barcode |
| | |

Printing cards for use
Print ID cards in mass
Login to ClickPOS
Navigate to Maintain – System Administration – Employees
Leave the 'Employee' field blank and click 'Search'
Note: all employees will be displayed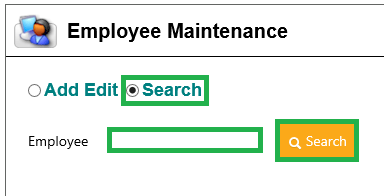 Tick the box next to employees that you would like to print an ID card for. Alternatively you can tick the top box next to the 'Sales Rep' title which will tick all.
Note: Ensure you repeat the last step if there are multiple pages of employees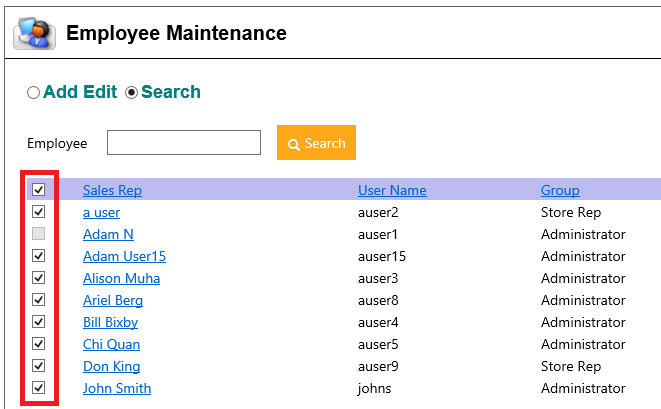 Select ID type & Click Print

Verify the information contained is correct & Click Print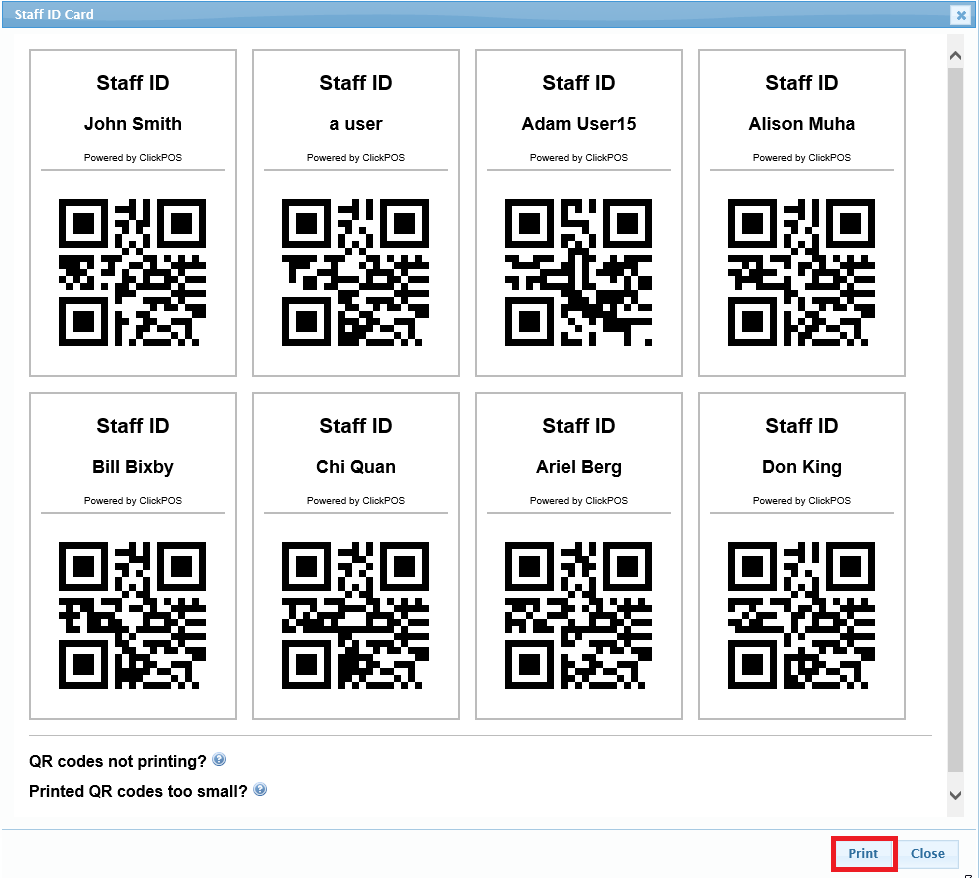 Print ID cards individually
As above you can use the same method only ticking one of the employees.
Alternatively,
Login to ClickPOS
Navigate to Maintain – System Administration – Employees
Enter details of the employee and click 'Search' (First or last name)
Click on the required staff members name
Scroll to the bottom of the page and click the relevant code type (QR or normal)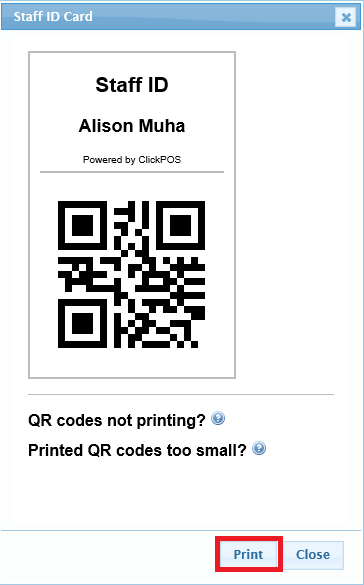 3. ID Printing Troubleshooting
No QR code image is displayed when printing QR code
Internet Explorer Only
Go to File – Page Setup – Tick 'Background Colour and Images' – Click Ok
QR code too small
Internet Explorer Only
Go to File – Page Setup – UnTick 'Enable Shrink to Fit' – Click Ok


3of9 Barcode appears as text instead of a barcode
You can find the 3of9 Barcode font download file and installation guide the located here