Overview
ClickPOS provides seamless integration for processing debit and credit cards via a secure web interface. You will have access to overnight deposits to your Business Chequing bank account accompanied with competitive merchant banking rates.
To integrate your eftpos with ClickPOS we recommend the following providers to offer you a seamless solution for your business.
Service Providers
Option 1
Payment Express currently provides BWA, ANZ and BOQ banks in Australia. They also support many banks in New Zealand, UK, USA and Canada
Option 2
PC-EFTPOS currently provides free service for most major banks as part of your existing merchant fee's. Please enquire via their website and see if your current pinpad is already supported. Alternatively you can look at below table as reference.
Pinpads
Which pinpad to use?
This is a personal preference. The only recommendation we at ClickPOS have is; where possible to select the one with most functionality and/or most cost effective for your business. It is always best to consult with the bank on which pinpad to use.
Application Process
Option 1
 Payment Express
For application form please email sales@clickpos.com. Payment Express provides 2 types of pinpads (USB & wireless) and the facility to integrate with ClickPOS. If you already have an existing Merchant facility, provide your past 3 months of merchant statements to get the best rates via BWA who provide you with your Merchant ID (MID)
Click here to see how EFTPOS works with Payment Express & ClickPOS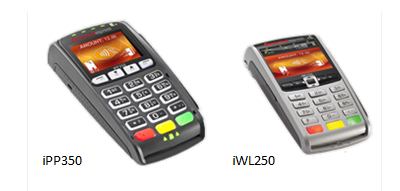 For further info please visit www.paymentexpress.com.au
Option 2
PC-EFTPOS 


Notify your bank with intention of proceeding with Eftpos integration
Please copy and paste the following details and email to sales@clickpos.com
| | |
| --- | --- |
| Company Name |   |
| ClickPOS Company Login (if available) |   |
| Your Name |   |
| Position in Company |   |
| Phone |   |
| Email |   |
| No. of Pinpads required |   |
| Current Bank |   |
| Current Pinpad model |   |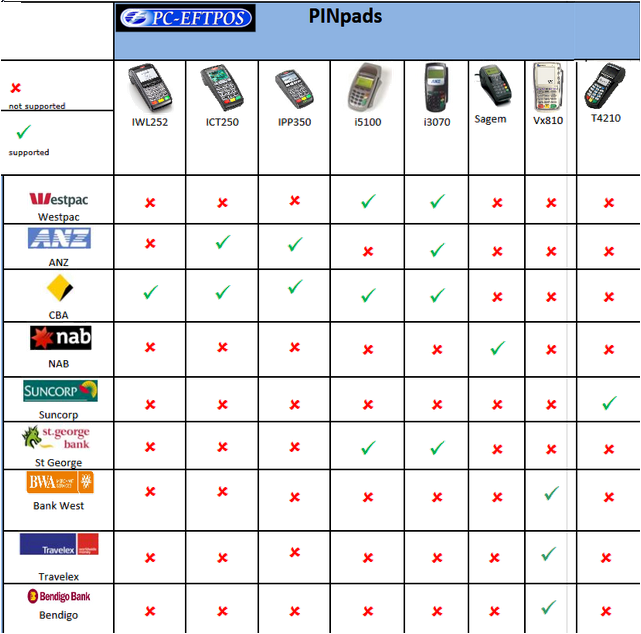 For further info please visit www.pceftpos.com
Once the application process is complete with the Eftpos Integrator then contact ClickPOS via help@clickpos.com or 613 9092 5300 (Option 2) to set it up in your POS system