The next area to be mapped is the ClickPOS Payment Tender items to Xero Bank accounts

In ClickPOS you can create payment tender groups to match against the Xero bank statements so bank reconciliation can take place.
The reason for the grouping is that, when you receive EFT deposits in your bank statements, the 3 types of payments are usually grouped as one amount. That is Debit cards, Visa and Mastercard, will be deposited as one lump sum.
So in order for us to determine the TOTAL for these payments we require to group them as the one type so ClickPOS can reflect the exact amount displayed on your bank statement.
In ClickPOS, go to Maintain > System Admin > Payment Types The Payment Group decides how to group the payments when integrating to Xero.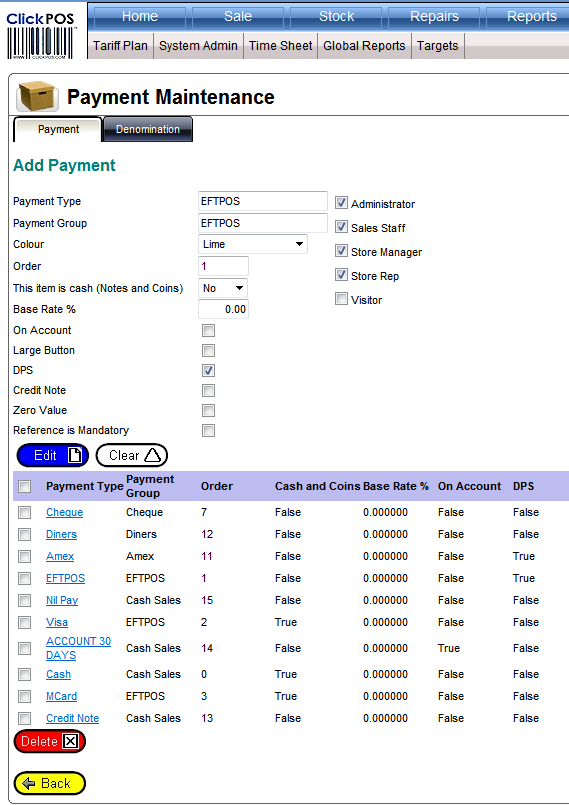 In the above example you can see we have grouped the 3 payments to EFTPOS, So when integrating, these will be totalled as one. These include EFTPOS, Visa and Mastercard