You are required to create chart of accounts related to 3 areas in ClickPOS
Sales Account - tracking sales amounts
Asset account - tracking Purchase from suppliers, in turn is an asset.
Cost of goods sold account. - tracking cost of goods being sold. Reducing the asset account.
To add Xero chart of accounts, login to Xero, then click Settings > Chart of accounts > +Add Account Select Account type as SALES Then nominate a sales item. In this case we want to track these specific sales items as Accessories, Add details then SAVE.
SALES ACCOUNT
For this example we want to track all aspects of Accessory sales so we will create a SALE, ASSET and a COGS account to track all aspects of this category. Your other option is to create a less categorized version of COA's which would simply be a one account that will track all sales, asset and cogs. Eg. Rather than "Accessories", you may just call it "Sales"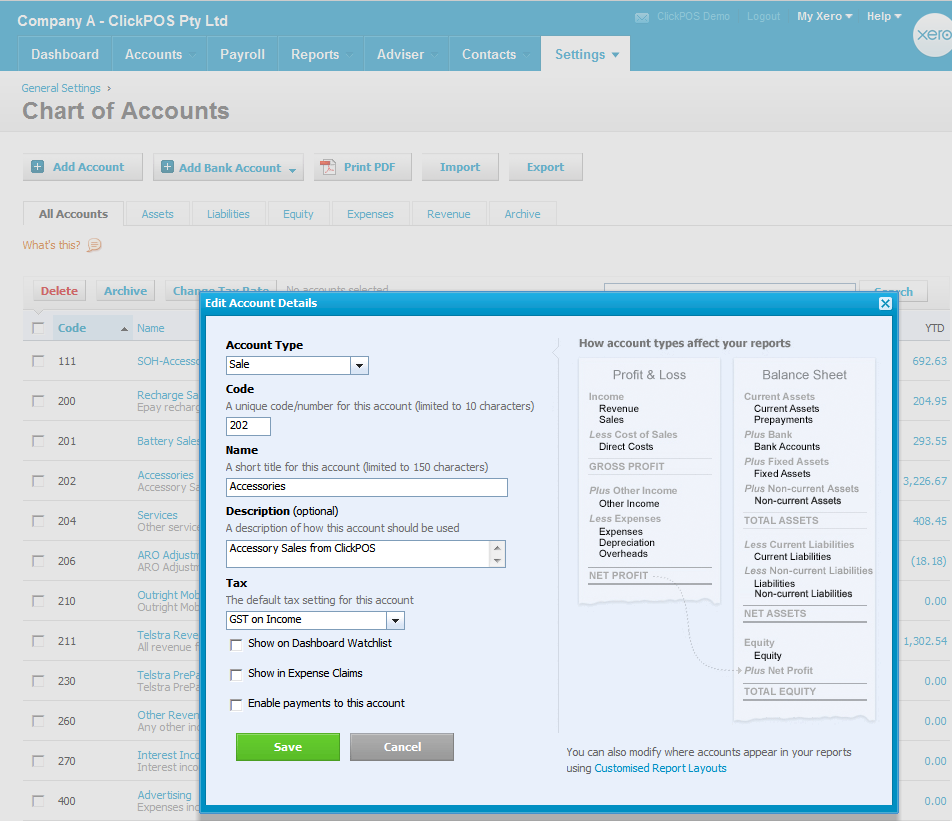 ASSET ACCOUNT
Now select the Asset Account details. As mentioned, we want to track all purchases for this Accessories account so we are creating a specific Stock on Hand account called SOH-Accessories.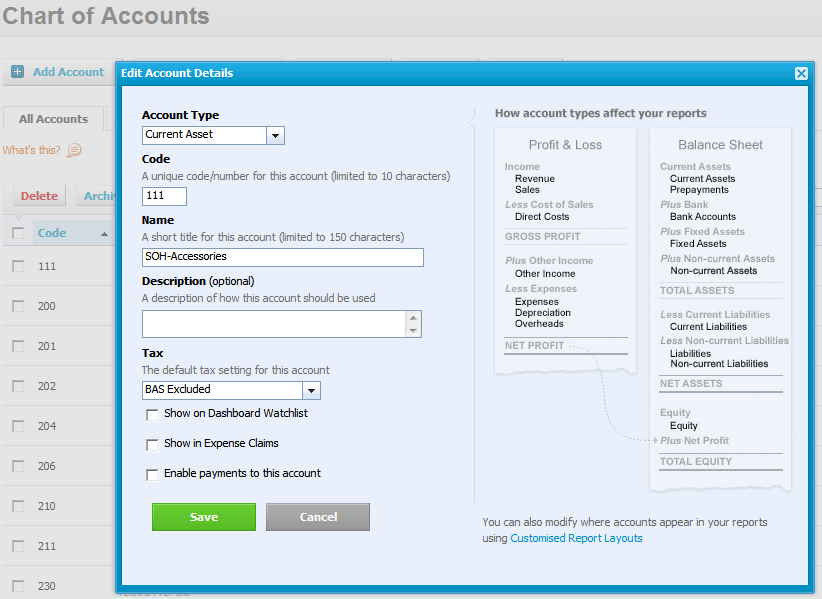 DIRECT COST
And finally, the Direct cost account to track the cost of items being sold, which is used to reduce the above asset account. Choose Account type "Direct Cost", and enter the details. Once again you may use one account to track all COST of sales eg "COGS", or be as specific as sales categories list Eg "Accessories – COGS".